JavaScript homework help: Your new favorite service
If you're looking for homework help at an adequate price, we're a go-to place for your programming demands. Don't hesitate to place an order with us to get help with your coding projects
How it works
1 STEP
Place your order
During this step, try to provide all the information you can about the size of the task, your programming needs, and any other factors you find important. Be as thorough as possible.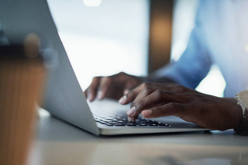 2 STEP
Provide the payment
During this step, try to provide all the information you can about the size of the task, your programming needs, and any other factors you find important. Be as thorough as possible.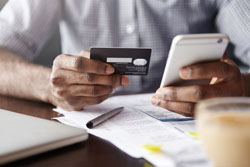 3 STEP
Review your result
Once we've completed your programming task, you can look through it. If everything satisfies you, you can approve and download it immediately.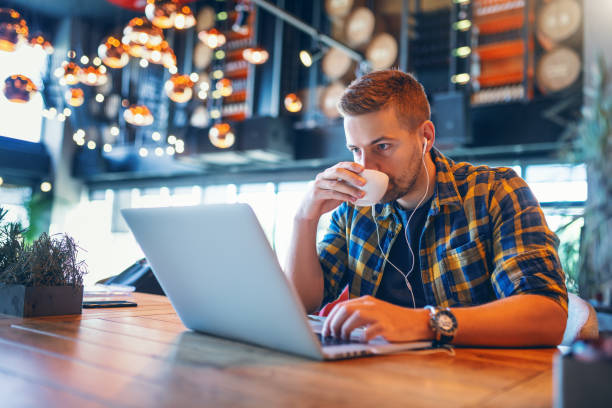 Our benefits
So, what are the advantages of our professional service? Read about them below!
01.
A personal approach
Every problem our experts solve is catered exclusively to you. We don't have a one-size-fits-all approach, and we review every task independently.
02.
Affordable prices
It's important for students to have money for their needs, and we try to offer good but cheap services to all. We always compare our prices to those of other websites and try to ensure that you can afford our aid.
03.
30+ coding subjects
We don't just offer coding homework JavaScript help. Our services specialize in a long list of disciplines. Moreover, we can assist you with other programming languages help.
04.
All deadlines
It doesn't matter if you have weeks or only hours to get help with your task. We can aid you both in the most critical situations and when you want to do some longer-term planning.
05.
High quality
Our service only hires professionals who have proven their professional and academic skills. Therefore, we always strive for the best and try to provide a service that we can be proud of!
Guarantees
When offering you help with JavaScript assignment, we want you to feel comfortable and have the protection you deserve.
Get professional help and receive a 20% discount on the first purchase!
Numbers & Facts
List of services we provide
Do you want to learn about other services we can help you with? We can deal with almost any STEM assignment you can imagine. Below, you can find a list of our services. Still, even if you can't find the one that interests you, just contact us; it's very likely that we can do it all.
Our samples
Samples of the homework help java you can get
Standard Template Library (STL) in C++
C++
Introduction to Unit Testing in Java
Java
Static Methods in Java


Java
Reasons to get help with JavaScript homework
Do you know why you should ask for help from our professional service? Every student has their own motivations that define their individual needs.
A lack of time. Some people simply can't handle everything, especially programming, in such a complex field. You may not feel entirely adapted to the world of education because you're a sophomore or because you've decided to switch your major. Situations can differ, but your needs are important, and you may want to ask for additional help.
The need for an expert opinion. It's easier to learn about coding than it is to do it, so when you don't know how to start your assignment, you may need help from someone besides yourself. And what's a better place to find yourself a helper than here?
Sudden schedule changes. Sometimes, you just aren't in control of what problems you're facing. Accidents happen. Maybe you've caught a cold. Or perhaps your manager has asked you to add a few extra shifts and you don't have time to study at this specific moment. Regardless of the situation, you just couldn't have predicted such an outcome.
Fear. Occasionally, some people just don't know how to cope with their coding-related stress. After all, JavaScript isn't the easiest programming language, and you may feel paralyzed by indecision.
Become a professional of the future
Everyone wants to be a good professional; there's no doubt about it. But everyone has a different road to their career, and yours might be a little bit more complicated. Programming is probably one of the most promising spheres today, and you won't ever have to worry about being unemployed or searching for a good job for long. Even if different situations arise, you will already have skills that are in demand in almost every discipline. Do you want to teach? Perfect. What about working with NASA? Again, it's possible! With such a great skill set, you're guaranteed to have something to rely on.
Unfortunately, not everything is so easy. If you need extra assistance, there's nothing better than finding a professional who can introduce you to the world of JavaScript programming. It will foster a much smoother process and save you lots of time and effort. By asking a professional STEM service for aid, you move your future forward. Doesn't that sound fascinating? If you find someone whom you can trust, you can also order assignments from them often. It all depends on your needs and preferences! Don't know where to start? Just contact us, and we'll help you!
Features of a reliable service
Open policies. Read about the website's policies on privacy, money-back guarantees, and other important elements.
Contact information. Make sure that you have access to the contact information of the support team, including a phone number or chat. How can you determine their legitimacy if you can't even reach them?
No grammar mistakes. If the website offering you help has some major writing errors, would you feel comfortable ordering from them? There's a high chance that it's a scam.
Appropriate prices. There's nothing wrong with wanting to save money. However, if you see a site where the price for help is too low or even nonexistent, it's better to avoid such a sketchy place.
Buy your JavaScript assignment and get a 20% discount on your first order!